20 Tips and Tricks for Flying with Small Children to Ireland + Flying Checklist
Be prepared before you set off – with this flying home guide. 
Ireland is a fabulous country to visit with kids and babies. I cannot tell you how excited I am to visit again one day soon (fingers crossed). 
I know that travelling anywhere with kids can be daunting, let alone travelling through time zones amidst changing cuisines, currencies and languages.
'My top tip would be to give yourself as much time as possible to plan your trip. Don't wing it! Use these tips as a guide only'.
Some of the links below are affiliate links. If you take action after clicking one of these links, I'll earn some tea kitty money (commission),  I promise to drink while creating content like this, at no additional cost to you. 
Packing Tips for Flying with a Baby
Here are the packing tips and a printable checklist for travelling abroad with a baby. This includes what you can take as cabin luggage. 
Top Tips for Flying with Small Children
1.  Passports and Tickets 
Check them, check them and check them again. 
Ensure that your children's passports are valid for 6 months beyond your travel dates and then put them in a flat zip-up bag or small clutch bag (a zip-lock will do) and put them into the bag you keep on you.
Don't forget to pack a couple of pens for when you have to fill out customs and immigration documents. 
A small backpack is much easier to carry than a baby bag, one that has lots of compartments.

Pack your baby's birth certificate and letter from other parent if flying alone. Check legal requirements in the country of residence. 
2. Preparation is the Key 
I'm not going to lie, it's hard work flying with young kids, and yes they get bored regardless of how long the flight is.

But one plus is that families get to board first and the time flies – you touch down before you know it! 

Get a good night's sleep the night before the trip to set yourself up for the long journey. 

If you order a vegetarian meal, there is a good chance your meal will come first so that may make things a little easier. 
3. Some Ideas for Things to Pack 
Toys, stickers, books, pencils, colouring book, puzzles, crayons, a tablet with new apps… enough to keep kids engaged for take-off and landing. 
One tip someone gave me that really helped keep things exciting was to wrap small toys in wrapping paper to give out at different stages of the flight. 
It's best to avoid toys with lots of bits and pieces. 

Children's size headphones.
4.  Snacks and Feeds  
Baby bottles and baby food are allowed on flights – there is no limit to the amount you can bring.

If you formula feed remember some brands can be bought pre-made, and bottles can be packed sterilised. 

It's handy to pack some extra tins of formula in your checked-in luggage for when you land. 

If you need milk warmed up, ask before you need it as it might take some time for it to be ready!

Baby foods and drinks may be tested at security check.

Snacks for your bigger kids should include their favourites, such as teething biscuits, raisins, fruit pieces, rice cakes and water, lots of water.

Fruit – cut some up and bring in a cool bag to keep it chilled. 

You can bring warm food in a thermos food flask so that you have your child's favourite food with you.  Baby food pouches are very handy and easy during transit.
5. Take-off and Landing 
Babies often cry during take-off and landing because of the change of pressure which hurts their ears. 

Crying actually helps relieve this, but it's not exactly soothing for you and your fellow passengers. 

Feeding your baby, or letting them suck on a dummy or pacifier will help relieve this pressure. You can pack a lollipop or sweets to suck for older children. 
Stay as calm as possible and remember that most people around you are understanding of the situation.
Try not to worry about what others think – easier said than done, I know!
6. Home Comforts 
Bring a favourite stuffed toy/ blanket/ sleeping bag/ water bottle to remind kids of home, even on the other side of the world. It helps to ground children during the upheaval. 
7. Cash and Bank Cards 
When travelling it is always advisable to have some cash with you. Be it for transport from the airport or for buying food when you get to your destination.
When it comes to using bank cards, contact your bank to let them know that you will be using them outside of your normal residency.
To save money, organise an International Money Transfer in advance rather than transferring money with your bank.

You can thank me later!
How to Send and Transfer Money Internationally Cheaply
For more detailed information, click here to read our Guide to the Cheapest International Money Transfers.
OFX
Rather than using a bank and paying excessive fees to send your money internationally, we highly recommend sending money with OFX.
24/7 customer service, low or no fees (where applicable) and a more competitive exchange rate than banks, saving up to 70% on the exchange rate margin.
8. Involve Kids with the Plans 
Involve your kids with the planning stages of your trip to Ireland. 

It makes it more exciting and can reduce some of the anxiety older kids may experience. 
9. Medications 
Make sure to pack travel-approved quantities of medications for you and your children.

Pack all the emergency medications you might need such as pain relief, Bonjela, syringes and thermometer. 

Pack them all together in a zip-lock bag and keep them near the top of your carry-on for easy access to show at security. 
10. Clothing 
Pack a change of clothing plus footwear in each carry-on bag and two changes in the carry-on bags of small kids. This way if something happens to your luggage, or your little one makes a mess – you won't need to panic. 

Onesies and Pj's are so handy and comfortable for kids on the plane and layers to put over them just in case it gets cold.

Pack a change of clothes, nappies and wipes in a small bag to take to the toilet as there's such little space in there. Pack spare clothes for you too and a blanket in case babies get sick. 
11. Electronics 
Charge all of your devices before you leave your house and r

emember to pack the chargers, preferably in your carry-on bag.

Download puzzles, cartoons, movies and games on tablets for the little ones to keep them entertained during the flight. 
Pack adapters so that you can charge your devices all over again once you reach your destination.
12. Baby Carriers 
Baby carriers can make it easier to walk around the plane and settle baby inflight or for walking around airports.
Practice using them before the trip so you and your baby can get used to it before the flight. 
13. Don't Overpack Carry-On Bags 
It's tempting to bring as much carry-on luggage as your airline permits, but don't overdo it.
It can make transfers when you are very tired more difficult if you are trying to remember all of your carry-on items.

Bring only what you absolutely need!
14. Prams 
Bringing a travel stroller is a great idea (one that is collapsable that you can fold up and put in the over-head locker on the plane). Ask at Check-In if you are allowed to bring it onto the plane.

If you have a big pram then I advise against it unless you are moving home. 

In that case, purchase a pram bag to protect your pram and avoid it being thrown around by baggage handlers.
You can add some extra blankets and toys in there also. 
Most airlines will allow you to bring your stroller to the gate or the doors of the plane but not big prams. 
15. Car Seats 
You will need child safety seats on arrival, you can take your own seats on the flight or organise one on arrival. 
16. Inflatable Airplane Child Mattress
If your airline permits, I highly recommend using an inflatable mattress such as the ones made by Plane Pal. 

They are inflatable foot rests that you blow up and position in your child's foot space that allows them to stretch out to sleep.
17. Bassinet Covers 
There is a new Australian product out c

alled

CoziGo

(formerly Fly Babee)

which is a bassinet cover and a stroller UV cover too.

They are recommended to shield babies from those cabin lights, however, I have not personally used them before. 
18. Wipes and Nappy Bags 
As if you would forget – 

Always Pack Wipes

(and hand sanitizer)

.

A

dding anti-bacterial wipes to your carry-on is probably a good idea to wipe things down.

Carry a few spare nappy bags to keep the mess at bay from all the food wrappers, wipes, drinks and stuff everywhere!
19. Book a Bassinet in Advance with your Airline 
If you need one, you need to request an airplane bassinet seat, via your airline or booking agent.

Requesting a bassinet can sometimes be done online, but often you will need to call.

Double check when boarding that you have been allocated one.

Pack bedding for the bassinet – sheet, extra padding, blanket and you can also use a muslin wrap and some pegs over the top to keep the light out. 
20. Getting Around 
When you have just come off a long flight with kids, your brain will be struggling to function.

This is a given!! 

Having all your transport at least from the airport to your accommodation organised beforehand will save you big time!  

Organise the hotel shuttle, book a driver or have a car hired.
Excess Baggage?
If you have any excess baggage when you have done your final pack, it is much cheaper to send it with Send My Bag than to pay your airline's excess baggage fees.
Your bags can be collected and they will arrive a lot faster than posting them.
Send my Bag is much much cheaply and a service a recommend to everyone who needs to send excess baggage and don't want to wait around for the postal service or sea mail. 
Final Words
Try and relax! It'll all be worth it all when you get to the other side! You've got this!
If you enjoyed reading this post, here are some ways to connect with Irish Women Abroad:
Join our Facebook group with over 4k Irish Women. 

Click here to sign up to our newsletter and to stay up to date with our upcoming events, resources, inspiration and all the insider info!

Share this post with your friends.

Follow Irish Women Abroad on: Facebook  and Instagram. 
Thanks so much for the support.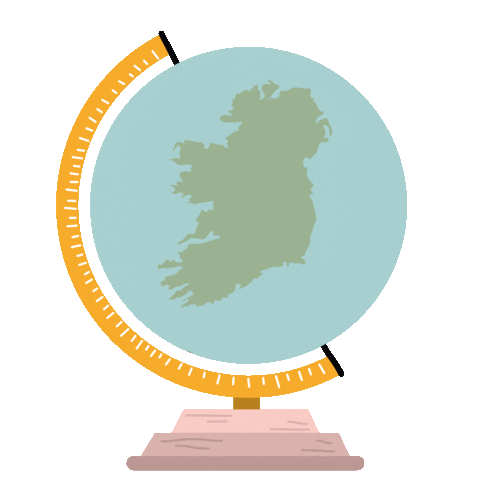 Go n-éirí an bóthar leat!
(May the road rise to meet you)
Le grá, 
Sarah Whelan 
Founder of Irish Women Abroad
Follow Sarah on Instagram: @socialsbysarah_
Free Checklists 
Grab the Returning to Ireland Checklist to help you plan, prepare and get organised for your move home to Ireland.  
Download the Packing Checklist to help you ensure a smooth and stress-free move home to Ireland.