Tips For Flying With a Bottle-Fed Baby to Ireland
Traveling anywhere with kids can be daunting, let alone flying long-haul with a bottle-fed baby.
It might seem challenging as you've never done it before, but with the tips below, travelling with your little baby and bottles can be smoother for both of you. 
These tips are based on advice I've received from other mothers, tips I've read in Facebook Groups and my own experience of travelling to Ireland (Pre-Covid).
Some of the links below are affiliate links. If you take action after clicking one of these links, I'll earn some tea kitty money (commission),  I promise to drink while creating content like this, at no additional cost to you. 
Packing Tips for Flying with a Bay
Get our packing tips and a printable checklist for travelling abroad with a baby. This includes what you can take as cabin baggage.  
To make life easier – all the links are clickable!
Below we've put together the Top Tips for Feeding Your Baby on the plane to help take the stress out of your trip. 
Feeding Your Baby on the Plane 
Baby bottles and baby food are allowed on flights –

there is no limit to the amount you can bring.
Allow yourself some extra time for travelling through security at the airport 

as they will need to scan the liquids – baby foods and drinks may be tested at security check.

Pack any milk / liquids in a see-through bag. 

Don't seal any of the liquids too tight and try to keep in an upright position as they could leak in-flight.

Pack zip-lock bags to separate clean from dirty bottles.

Pack more than you think you will need and allow for delays just in case. 

The cabin crew can heat up the milk (normally by popping the bottle in hot water), but be careful they don't overdo it and they may take some time to heat it up if they are busy. 
Take a travel bottle warmer if your baby likes warm milk.  
Hold off feeding your baby until take-off or landing – the sucking action from feeding helps equalise the pressure in their ears. 
Wash out any leftover milk in the basin in the toilets. 

Steriliser tablets

are handy to have in case you need to sterilise bottles (in case of delays). You will need a bucket to be able to pop the bottles in with cold water and the steriliser tablets. 
Bring a 

bottle brush

 to be able to clean bottles thoroughly. If you can get one with a case you can store it there whilst wet. 

Backpacks

 are the handiest for travelling with babies, one with lots of pockets if possible to hold the bottles. 
Top Tips for Travelling by Plane with Formula
If you formula feed, some brands can be bought pre-made, and bottles can be packed sterilised. 
An insulated bottle holder is very handy for keeping the first couple of feeds warm.
Pre-measure your formula into formula dispensers to make life easier. 

It's handy to pack some

extra tins of formula in your checked-in luggage

for when you land or for your holiday. 

Pack as many bottles as you need for the entire journey, plus one or two spares. 
Top Tips for Bottle Feeding with Cow's Milk or Other Bottled Milk
If you are feeding with cow's milk / bottled milk you will be able to feed easily whilst flying as long haul airlines provide milk throughout the flight. 

You can take your own milk with you for take off just in case the airline crew are busy and can't get it for you before take-off.

Fresh milk can sometimes be purchased in the airport when you pass security which you can have ready for take-off. 
Ask for your milk to be kept in the fridge if you want to keep it fresh.
Send My Bag
If you have any remaining items that won't fit in your bags, don't panic, you can send these via Send My Bag – click here to get  5% discount with this link. 
Send My Bag is an excellent way to send items that you need right away without paying expensive excess fees with your airline.
It works out less than half of what an airline typically charges – so it's a no brainer!
Final Thoughts
I hope this helps answer your questions about bottle feeding with formula, breast milk and other bottled milk while flying. 
Please share any handy tips in the comments below and share this article with your friends if you found it helpful. 
Want more tips for flying? Make sure you check out our  << Tips and Tricks for Flying with Small Children to Ireland  by clicking here >>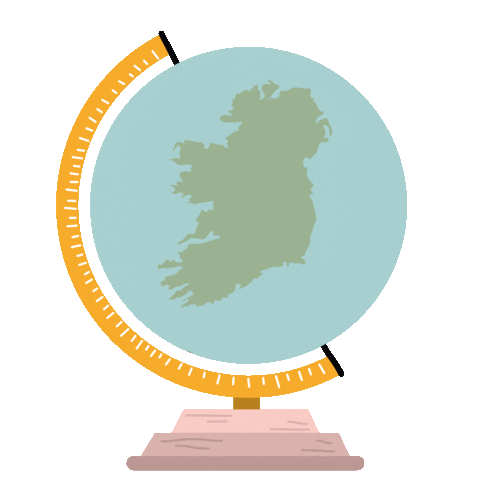 Go n-éirí an bóthar leat!
(May the road rise to meet you)
Le grá, 
Sarah Whelan 
Founder of Irish Women Abroad
Follow Sarah on Instagram: @socialsbysarah_
Free Checklists 
Grab the Returning to Ireland Checklist to help you plan, prepare and get organised for your move home to Ireland.  
Download the Packing Checklist to help you ensure a smooth and stress-free move home to Ireland.