Returning to Ireland Checklist + Top Tips
Moving to Ireland after many years abroad can be a daunting and emotional time, and it's almost impossible not to forget something!   
But never fear. Get your hands on our comprehensive Returning to Ireland Guide and Checklist today!
Some of the links below are affiliate links. If you take action after clicking one of these links, I'll earn some tea kitty money (commission),  I promise to drink while creating content like this, at no additional cost to you. 
Returning to Ireland Checklist
The step-by-step checklist is guide only – it is a rough time-frame so you can tailor it to your own experience. 
Returning to Northern Ireland Checklist
With growing numbers of expats returning to Northern Ireland, I have now added the new Returning to Northern Ireland checklist below.
It contains information and resources relevant to Northern Ireland.
Make sure you do your own research on your rights and entitlements before returning. 
There are a number of helpful websites for Returning to Northern Ireland including:
Northern Ireland Connections – an initiative of Invest Northern Ireland. Lots of information about returning or moving to Northern Ireland can be found in their moving guide here. 
Citizens Advice lists independent local agencies proving information in Northern Ireland. 
Age NI provide information and advice for older people who are returning to the UK after living abroad here. 
Border People provide information and help people who cross the border for live, work, study and retire.
The trick to a hassle-free move is to prepare your moving plan well ahead of schedule and give yourself as much time as possible to plan your move.
To keep track of the little things (and some of the big things) that need to be done before your return to Ireland.
I've been there and done it (and got the t-shirt) twice, so I've  advice based on my own experiences of returning to Ireland for a stint in 2016/2017 with a young baby.
20 Tips for Returning to Ireland
1. Use Send My Bag
If you have any remaining items that won't fit in your bags, don't panic, you can send these via Send My Bag – click here to get  5% discount with this link. 
Send My Bag is an excellent way to send items that you need right away without paying expensive excess fees with your airline.
It works out less than half of what an airline typically charges – so it's a no brainer!
2. International Money Transfers
International money companies to use, with OFX being our number one recommendation for transferring money.  
For more detailed information, read our Guide to the Cheapest International Money Transfers.
You can thank me later! 
OFX
Rather than using a bank and paying excessive fees to send your money internationally, we highly recommend sending money with OFX.
24/7 customer service, low or no fees (where applicable) and a more competitive exchange rate than banks, saving up to 70% on the exchange rate margin.
3. Start Your Research as Early as Possible
Planning in advance is the key to a smooth return to Ireland. 
Research insurances, the jobs market, housing market, schools, economic variables etc so that there are no hidden surprises after you move.
4. Build Your Network and Join Online Communities
Join groups to network and seek advice with other Irish abroad who may be going through a similar experience as you.
You may benefit from the advice from those who have gone before you.
Want to connect with other Irish women?
Join our growing online village on Facebook with 4,000+ members in our Facebook Group
5. Budget and Save
Save as much money as possible in preparation for your move to tide you over when you arrive in Ireland. 
6. Car Insurance
Take copies of your no claims bonus for car insurance and shop around for car insurance on your return to Ireland.
7. Bank Account
Keep your Irish bank account open whilst you are away if possible. Otherwise, make contact with Irish banks before you leave to see if they can assist. 
8. Settling in Ireland Tips
Give yourself time to readjust and settle into a new way of life. You may experience reverse culture shock so be prepared for a long adjustment period. 
>> Click Here to Read Tips on How to Settle When You Return to Ireland <<
9. Make New Connections
Join clubs/ groups or organisations upon your return to Ireland where you can meet new friends and make new connections. 
10. Get Support if Needed
Helplink Mental Health  provide free counselling services online for Irish citizens living abroad. 
Crosscare Migrant Project, Citizens Information and Safe Home Ireland provide support for Irish emigrants returning to Ireland and are organisations funded by the Irish government. 
11. Flying with Kids?
If you have children, make sure you check out the flying with babies and toddlers checklist and  >> 20 Tips and tricks for flying with small Children to Ireland <<
12. Book a Taxi
Book a Taxi to/from the Airport with a car seat in advance if travelling with children.  
13. Australian Electoral Roll 
If you are leaving Australia indefinitely and do not intend to return to Australia, it is advised that you submit an Overseas Notification Form.
Your name will be removed from the electoral roll and you will not be able to vote in any federal elections held while overseas. 
 

15. Mindset is Everything

Try to keep an open mind and positive mindset.

Change and moving country can be very unsettling. 

Remember to keep note of your goals for moving home – and your 'why'.  This can help you remain focused during the stressful times. 
16. A Problem Shared
Share your worries and difficulties with supportive family members and friends to help lighten the load.
It also helps if you can share your feelings with a supportive person about what life was like where you lived.
It may help to process all the changes in a supportive environment.  Unfortunately, not everyone will want to listen to your stories of living away from home. 
17. Self-Compassion is Needed
Be extra kind and compassionate to yourself – moving is a BIG deal, and you may feel completely out of your depth at times and elated at others.
It's a rollercoaster of emotions so don't forget to take care of yourself throughout the process. 
18. Shipping
Shipping items can be expensive, so plan in advance what you will ship. Decluttering will help lighten the load. 
19. Mortgage Approval
Getting a mortgage in Ireland can be extremely difficult if you're moving from abroad.
Do your research early and if possible try to buy before you return.
20. Grab the Packing Checklist
<< Click here to Download our Packing Checklist for Returning to Ireland  >>
This step-by-step checklist will help you stay organised, take the stress out of packing and ultimately save you time!
Final Words
Best wishes for your move home! My wish for you is that you feel at peace with your decision and that you settle into your new life in no time. 
If you enjoyed reading this post, here are some ways to connect with Irish Women Abroad:
Click here to sign up to our newsletter and to stay up to date with our upcoming events, resources, inspiration and all the insider info!

Share this post with your friends.
Thanks so much for the support. 
Anything to add to this list? Comment below!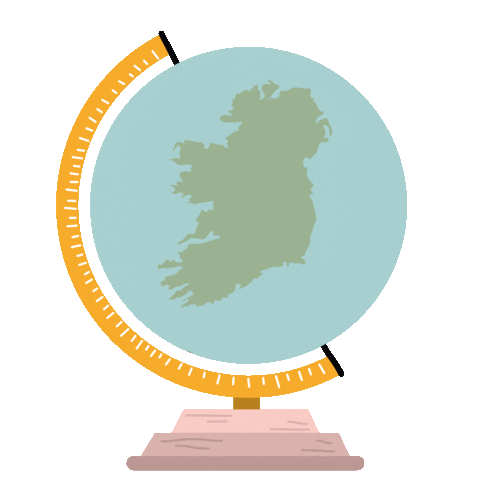 Go n-éirí an bóthar leat!
(May the road rise to meet you). 
Le grá, 
Sarah Whelan 
Founder of Irish Women Abroad. 
Follow Sarah on Instagram: @socialsbysarah_