Relocating in 2022: Relocating Services and Exclusive Discounts
So, you've decided to relocate in 2022, and you need a little help in preparing for the BIG MOVE?
Whether you have decided you want to leave Ireland for life abroad, have been living in far away lands for some time and now seems like the right time to return home,
OR
you have decided it's time for you to move city and go after your dreams once and for all then you have come to the right place. 
Moving Checklist for 2022
Get our Moving Checklist for 2022 to help you keep track of all the things that need to be done before your move. Moving during the pandemic requires careful planning which is why we created this step-by-step checklist to help. 
To make life easier – all the links are clickable!
For many of us, 2021 came with great challenges, much like 2020.
The past two years of the pandemic has shaken up most people, and a large number of the Irish abroad community living around the world have started making plans to return to Ireland this year as result of the impact. 
The pandemic has affected expats around the world, with many finding that their goals and priorities have shifted, both in terms of finances and quality of life. Remote working has of course made it possible for people to work from anywhere including overseas. 
Planning a relocation may seem overwhelming, but if you plan well, it may end up being a simpler process in the end.
Below we've put together the Top List of Recommended Services to help with planning as well as some exclusive discounts!
There are so many different options available now and many International money companies to use, with OFX being our number one recommendation for transferring money.  
For more detailed information, read our Guide to the Cheapest International Money Transfers.
OFX
Rather than using a bank and paying excessive fees to send your money internationally, we highly recommend sending money with OFX.
24/7 customer service, low or no fees (where applicable) and a more competitive exchange rate than banks, saving up to 70% on the exchange rate margin.
CurrencyFair
Fast, cheap and secure way to transfer your money
Up to 8 times cheaper than the banks
Wise (TransferWise)
Wise offers an affordable and effective way of transferring money across borders.
If transferring smaller amounts, Wise may work out to be a better option than OFX.
Minimal fees compared to banks.
Wise is one of the most transparent companies in terms of their exchange rates and transaction fees.
For more information on how Wise can make your global payments easier,
Providing connection, support and inspiration for Irish Women in Australia and all around the world.
Want to connect with other Irish women?
Join our growing online village on Facebook with 4,000+ members in our Facebook Group
Or
Send My Bag
If you have any excess baggage when you have done your final pack, it is much cheaper to send it with Send My Bag than to pay your airline's excess baggage fees.
Your bags can be collected and they will arrive a lot faster than posting them.
Much cheaper too!
Best wishes! Make sure to join the Irish Women Abroad Facebook Community to connect with Irish women who are also relocating in 2022.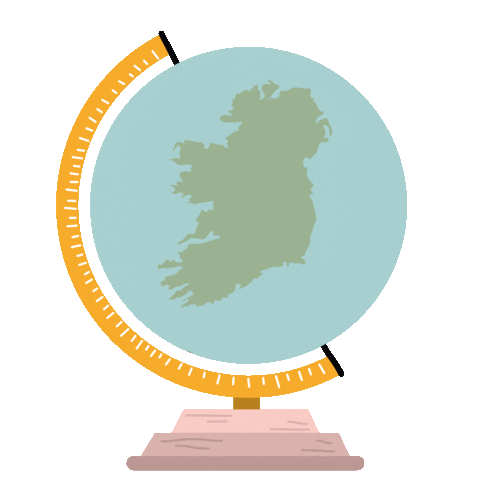 Go n-éirí an bóthar leat!
(May the road rise to meet you). 
Le grá, 
Sarah Whelan 
Founder of Irish Women Abroad. 
Follow Sarah on Instagram: @socialsbysarah_
⬇ Free Checklists to Download ⬇
Grab the Returning to Ireland Checklist to help you plan, prepare and get organised for your move home to Ireland.  
Download the Packing Checklist to help you ensure a smooth and stress-free move home to Ireland.