Moving to Australia Checklist
Thinking of making the move to Australia?
Maybe you are an Irish backpacker ready for adventure.
Maybe you have always dreamt of relocating and taking advantage of the amazing work opportunities. 
Maybe you are so overwhelmed by the planning and preparation that goes into making such a big trip that you don't know where to start.
To make the most of your time Down Under, download Our FREE Moving to Australia Below. 
Our Checklist will have you settled in Australia before you can say 'Crikey'!
I know coming to Australia and the thought of moving away from friends and family can be overwhelming, but as the Aussies say 'no worries'!
If you are travelling solo, you will make friends in the many amazing hostels dotted around the country. 
And of course, thanks to Facebook you can now connect with others online who may also be travelling the same direction as you
You've probably heard many times that Australia offers lots of opportunity, cuddly koalas,  beautiful weather, the outdoor lifestyle and stunning beaches to go with it  –  and this is all true – but there's lots to plan and organise!
Irish Women Abroad Facebook Groups
Do you want to connect with other Irish women on your travels?
Join our growing online village of Irish expats on Facebook with 4,000+ members in our Facebook Group  for Irish women all over the world. 
Step-by-Step Moving Checklist
Moving requires careful planning which is why we created this step-by-step checklist to help  – packed full of helpful hints and tips. 
All of the info below is contained in the handy checklist – but we've added it here in case you are in a hurry!
Use this checklist as a guide only. 
Set up a moving calendar, google doc or notebook to start planning tasks and timeframes in advance.

Start researching about the Visa required and filling out Visa forms. Check with the Australian Government Department of Home Affairs (Immigration and Citizenship) to see what sort of Visa you will require. 

Start a budget to work out the costs involved as soon as possible. It can be extremely costly and it's best to be well-prepared for what's ahead.

Plan where you are going to live by researching different states, cities and towns in Australia.

Renew your passport if required.

Research schools / childcare / banks / doctors in the areas you would like to live in.

Research pet relocation companies if required.

Research removalist companies that deal with international moves if required.
6 -12 Months Before You Move
Employment
Packing
Book your removalist company and start to read the paperwork, if required.

Begin decluttering items – sell, give away and donate items to charity to start with.

Start packing items that are not needed prior to departure. 
3 - 6 Months Before You Move
Immigration
Check/apply for any necessary Visa

and make note of any conditions e.g. you may need to prove you have access to funds when you arrive or have

health insurance cover

in place.

Check you have a valid passport and the expiry date is in-line with your Visa's restrictions.
Banking
Make sure that you can afford everyday expenses once you arrive.

Opening an Aussie bank account is very easy to do as a non-resident. Plan ahead and set one up before you leave. The major banks in Australia are – NAB, ANZ, Westpac or Commonwealth. You need your visa details, plus proof of identity and proof of address in Australia.

Monitor exchange rates for the best time to send money.
Health
Talk to your GP about any medical conditions that might need attention.

Obtain copies of your medical and dental records for you and your family.

Undertake medical and police checks if required.
Packing
Arrange removalist company to transport items.

Consider extra insurance coverage you may need.

Start the process of selling furniture and start packing any non-essential items that will go in your suitcase.
2 - 3 Months Before You Move
Employment
Make sure your CV/resume is up to date and start applying for potential job opportunities.

Popular international recruitment agencies include

Hays, Adecco, Manpower, Australia Wide Personnel or Robert Half

, all of which have offices in Australia.
Insurance
Organise cover for your trip including travel and health insurance.

If you have life insurance talk to your current provider to tell them you're moving to Australia. With some policies you can continue cover while you're abroad.
Health
Fill any medical scripts you will need.
Packing
Make a plan for what you will pack to bring with you on the plane.

Consider airfreight or parcel services for things you will need immediately upon arrival.

We recommend sending any excess baggage with

Send My bag. Use this link for 5% discount.

Continue selling items that you won't need right up until you leave.
International Money Transfers
Sending money from overseas to Australia using your Irish bank account can be so expensive, as banks often charge high international transfer fees and also add a mark-up onto the exchange rate.
A far cheaper solution is to use an international money transfer service.
We recommend using:
OFX
Book through this link for FREE transfers for life.
Other options include: (Wise, CurrencyFair, Bank transfer, PayPal, Stripe, Revolut). 
If you need to transfer regular amounts of at least a few hundred pounds/dollars or need to make a larger one-off payment (e.g. for a house purchase) you should consider the services of a currency broker such as the service offered by OFX.
1 - 2 Months Before You Move
Book in a cleaner if you are not planning to do it yourself.

Give notice to current employers and plan days off before you leave.

Cancel the following bills:




Mobile phone bill

Tolls

Oil

Electricity

Internet

Gas

Gym

Health Insurance

TV streaming
Accomodation
Less Than One Month Before You Move
Start packing for what you will take in your suitcase.

Check baggage allowance with your airline.

Confirm all airport transfers arrangements.

If you're bringing prescription medication with you,

check it can be brought into Australia

– you may need to obtain a letter from your doctor.

Check whether you need any vaccinations to enter Australia.

Contact potential employers and notify them of your interest and expected arrival time.

Begin the process of changing your address.

Grab our FREE Packing Checklist Here.
Set aside the important documents you will need for the journey, such as passports and air tickets.

Tie up any loose ends and ensure you have paid any outstanding taxes or bills or organise payment plans if you can.

Keep items like jewellery, sentimental items, valuable paperwork separate from other items. Don't ship important documents.

Consider the clothing you will need on arrival in Australia based on the seasons.

Give back keys to your rental if you are renting.

Research entry requirements and Covid-19 restrictions.

Change some cash into Australian dollars for your arrival. Make sure your credit card is unlocked for international transactions.
Less Than One Week Before You Move
Say goodbye to family friends.

Make sure you have the address of your accommodation in Australia as this is required by Immigration.

Make sure to bring that information with you.

Print flight tickets or save them on your phone to make the check-in process faster.
>> Read more information on Sending Money Abroad Cheaply here <<
Once You Arrive in Australia
Banking
Once you get to Australia, visit your chosen bank.

Bring your current passport (original document required).

Transfer your money to your new Australian bank account using

OFX, CurrencyFair

or

Wise.
Taxation
All workers in Australia are required to have a nine-digit tax file number (TFN), which is issued by the

Australian Taxation Office (ATO).

Register to apply for a Tax File Number

(TFN) – you'll need one if you're planning on working. It can also save you from paying too much tax if you open a bank account. Your TFN will be sent by post and should arrive within a week or two.
Health
Depending on your circumstances and visa, you may be eligible for free or subsidised healthcare through Medicare.
Mobile Phone
Set up a pre-paid mobile phone account (there's no need to get a contracted one until you're settled in).

Internet access: make sure internet access is included in your mobile phone plan. You can either order your sim online, head to a local phone store or Coles, Woolworths, Officeworks or Post Office branch.
Accommodation 
Australian rentals typically are unfurnished so clarify before you move in. Furnished apartments are more expensive. See above for real estate websites.

You can use Marketplace on Facebook or local Facebook groups to buy furniture second hand.
Employment
Sign up with lots of recruitment agencies when you arrive or hand out your resume to restaurants and cafes if you want to work as soon as possible.
Driver's License
Visit your nearest

roads authority

office to obtain a driver's license if required.
Settling In
Let your loved ones know you have arrived safely!

Take some time to settle in and get to know your surroundings.

Find out about local transport and timetables.

And breathe. All the hard stuff is done.
Enjoy every moment!
Irish Social Groups and Organisations in Australia
Irish Women Living Abroad or Returning to Ireland Group 
Irish Women Abroad- Relocating in 2022 Group
The Claddagh Association of Western Australia
Irish Australian Support Association, Queensland
Irish Australian Support and Resource Bureau, Victoria
The Irish Club of Western Australia, Perth
Support Organisations
Irish Abroad Online Counselling Service (IAOCS)
Supporting Irish citizens living abroad with their emotional support needs.
Crosscare Migrant Project
Dublin-based organisation that assists Irish people emigrating from Ireland or returning to Ireland from abroad.
Safe Home Ireland
An Irish emigrant support service that provides a range of services for returning and returned Irish emigrants.
Citizens Information (Ireland) 
The statutory body in Ireland providing practical information for people returning to Ireland.
Best wishes for your move to Australia! Anything to add to this list? Comment below!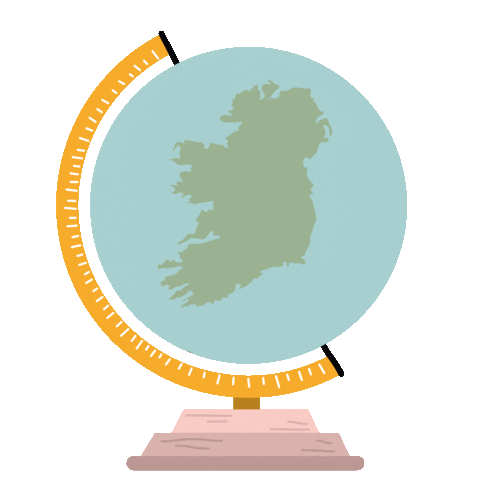 Go n-éirí an bóthar leat!
(May the road rise to meet you)
Le grá, 
Sarah Whelan 
Founder of Irish Women Abroad. 
Follow Sarah on Instagram: @socialsbysarah_