Introducing Nicola Holly, Kerry woman living in Brisbane.
Nicola is a Galleries Manager at the Queensland College of Art, Griffith University and the President of the Irish Australian Support Association of Queensland.
Where are you from and how long have you lived abroad?
Originally from Kerry, I've lived in Australia for eleven years now. I feel like time goes at a rapid pace over here and it's hard to believe that the majority of my adult life has been spent outside of Ireland.
After graduating with my Masters from History of Art from UCC in 2010, employment options were bleak, to say the least.
Ireland was still in the throes of the GFC and jobs in the arts were few and far between. Friends of mine had recently migrated to Brisbane and were raving about the weather, people and lifestyle.
It was an extremely quick decision to move to Australia and I'm not sure I fully considered the impact of it.
Like thousands of people before me, I was granted a working holiday and told my family I'd be "gone for a year." It took a while to settle into Australian life, but after adapting and finding employment here I knew it would be more than a year when I'd be home again! 
What are some of the challenges you have faced living abroad and how have you overcome them?
One of the major challenges of living on the other side of the world is not having your immediate support groups around you.
You have to grow up pretty quickly over here. When you're faced with a situation, you can't pick up the phone to get guidance from your mom because it's the middle of the night in Ireland.
It makes you rely on your own judgement.
It's incredibly hard not having family around you. Seeing your Australian friends celebrate family events and being together for Mother's Day or Father's Day is tough. But living abroad makes you appreciate the time you have with your family and friends. Every moment together is special.
When I first moved over here we would have to organise a time to Skype, now it's so much easier with Facetime and Whatsapp.
You appreciate the connections you have with people at home more. 
What you you miss most about home?
After over a decade away I've realised it's the small things I miss most about home.
Going for a walk with my mom, watching golf with my dad, going for a drink with the girls, the local chipper, our sense of humour, the breath-taking Irish landscape, being in the same time zone as the people you most care about.
Not having to repeat yourself because people understand your accent is a major bonus! 
Can you share about the Irish Australian Support Association?
The Irish Australian Support Association is one of four not-for-profit organisations in Australia that support Irish and Irish Australian families and individuals in time of need or distress.
We operate as a confidential referral and resource organisation.
We ensure that the Irish Diaspora in Queensland feel supported in times of isolation, vulnerability and crisis and that people of all ages feel connected to their culture and heritage. 
What was your motivation for your involvement with the Irish Australian Support Association?
Irish people often assimilate too well into Australian society and after living here for a number of years, I realised that I had little to no connection to Ireland.
I moved back to Brisbane from regional Queensland and was longing to be part of something that helped people while connecting with Irish people.
After reading about IASAQ online I called down to the office where our co-ordinator Paddy welcomed me with open arms. That's what I love about IASAQ, no matter how bad things are for you, we'll always be there to support you. 
I started working on our marketing and social media and then asked to join the board. A major part of my role is the organisation of our IASAQ events.
It's important to be able to give back to your community and volunteering gives me a sense of pride and identity.
Our staff and the Board of IASAQ are absolutely incredible, they bring a wealth of experience to the organisation and always go above and beyond the community. 

You've achieved so much in your role, can you share about your journey so far?
I'm honoured to be President of IASAQ and it's a role that I take very seriously. Being a representative for the Irish community means a lot to me.
Living on the other side of the world is no easy feat, especially if you require support at a difficult time.
There have been times when our organisation is the only place people have to turn to and it has been an incredibly humbling experience being part of IASAQ. 
I'm the first female president of this organisation which is something that I place a lot of value and meaning on.
Currently, the Emigrant Support Organisations here in Australia are all led by women.
'The power, strength and courage of Mná na hÉireann never fails to amaze me.'
I have tried my best to lead IASAQ with an ethos of inclusion and diversity.
Living abroad is often harder for women, they are expected to carry the domestic workload whilst raising children and that can be extremely difficult without your immediate support networks.
It's also important to note that life abroad can be just as difficult for women without children.
Feminism and amplifying female voices and issues is something that I've tried to concentrate on at IASAQ and our social media has acted as a powerful tool for this.
This has sometimes lead to difficult conversations, which is necessary for change.
I want Irish women in Australia to know that they're not alone and that we're all facing the same issues. 
How do you feel about living in Australia since Covid?
It's an odd time living on the other side of the world during a pandemic. No one moves over here thinking they won't be able to get home.
It's been heart-breaking seeing people miss funerals and important occasions. Homesickness has gotten to me a lot more and it can be hard to speak about but it's important to have these conversations and realise that we're all facing the same thing.
When homesickness hits quite badly, I remind myself that I'm lucky enough to have people to miss. And likewise, having a home to miss, means we're lucky enough to know that feeling of home. 
Thanks Nicola for sharing your story. Nicola is an incredible advocate for Irish women in Australia and a wonderful promoter of inclusion and diversity. Nicola inspires me regularly with her heartfelt words on IASAQ's social media by normalising feelings and sharing her messages of hope. 

Go raibh maith agat as do scéal a roinnt
(Thanks for sharing your story)
Le grá,
Sarah Whelan
Founder of Irish Women Abroad
Follow Sarah on Instagram: @socialsbysarah_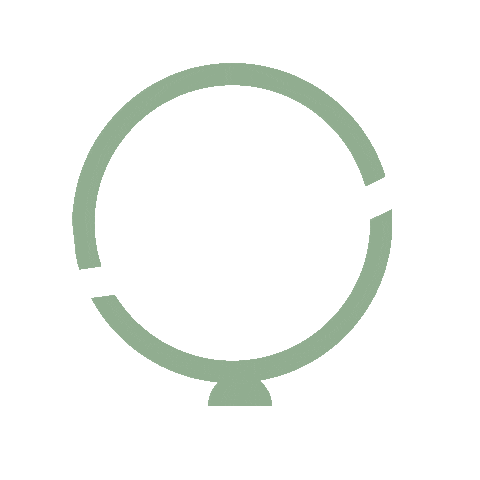 We'd love to hear from you
Have an interesting story about the Irish community in your part of the world? Want to be featured? Or you're keen to advertise? 
Drop us a note and we'll get right back to you.
 Join the Facebook Community  today.
Free Checklists to Download
Grab the Returning to Ireland Checklist to help you plan, prepare and get organised for your move home to Ireland.  
Download the Packing Checklist to help you ensure a smooth and stress-free move home to Ireland.