Introducing Dr Marjorie O'Neill (Member for Coogee), born and raised in Bronte, and proudly of Irish decent. Before entering Parliament, Marjorie worked as an academic locally, in the United Kingdom, and the United States. 
Where are you from and can you tell me about your Irish heritage?
I was born in Sydney and have lived all my life, except for a few brief stints overseas, within the area of the NSW Electorate of Coogee. 
I have always proudly identified as an Australian of Irish heritage, despite all of my ancestors having arrived in Australia before the twentieth century. 
My father, Brian O'Neill, was 100% Irish and my mother Keri about 80%, with a pinch of English and Polish sprinkled in. 
The Bloody Red Hand of O'Neill adorns our family crest which hangs proudly in our family home. 
Dad's paternal grand-parents, Mary Brennan of Kilkenny and William O'Neill of County Carlow, migrated to Australia separately in 1883 aboard the Elora and the Devon. 
Dad's maternal grandfather, a Quinlan, migrated to Australia on the Quetta in about 1886, while his maternal grandmother, Mary Broderick, was born in NSW to a father from Tipperary. 
On my mother's side, my great-great-grandparents, Murphys, Favells, Kearns and a Hartney, migrated from Tulla in County Clare, Tipperary and Cork during the 1800's. 
Have you ever visited Ireland?
I first visited Ireland in 1995 with my parents and siblings and, let the record show, I kissed the Blarney Stone! It was a very emotional trip for me and I felt a great connection with the place and the people. 
Aside from Dublin of course, where my father would not stop talking about Irish history.
I remember vividly our stay in Cork and visiting Carlow. I thought that Ireland was spectacularly green and the people very friendly and welcoming.
What was your 'why' for becoming a Politician?
I entered politics as a member of the Australian Labor Party (ALP), first in local government, and now as the Member for Coogee in NSW State parliament, because I want to contribute to community. 
I believe the best way for me to do this is by working to shape government policies that support a more equitable and fair society.
My commitment to social justice was nurtured in me from birth.
My parents, all my grandparents and my entire family have always been very engaged in politics and have given much of their time to cultivating more positive government policies. 
Most have also been members of the ALP and if anyone thought to vote other than Labor, they wisely kept it to themselves.
Although I am the first member of my family to have actually been elected to Parliament.
Interestingly, my father's Aunt Elizabeth (Bessie) Frewin (nee O'Neill), born in 1892 to Irish immigrants, was one of the earliest women to be a candidate for all levels of government in Australia, but was never elected. 
How do you feel about living in Australia since Covid and the impact it has had on the community and the Irish Community in particular?
Covid has impacted everyone in Australia, but fortunately, not as brutally as in many other countries. 
With very strict border controls and months of lockdowns in which many businesses were deeply impacted and peoples' movements were severely restricted.
Australia's death toll during the pandemic has been kept very low by international comparison. 
The emotional, social and economic costs however have been very high, as evidenced by a dramatic increase in domestic violence, mental illness, depression, the collapse of businesses and the extent of economic hardship. 
Many young Irish visitors to Australia found themselves without a job and ineligible for government assistance. 
For nearly two years, migrants from Ireland have been unable to visit family and friends back home, spend time with aged or ill loved ones, get married, attend funerals or introduce their newborn child to their nearest and dearest. 
Yet given all of that hardship, you don't need me to tell you that the Irish are a stoic and optimistic lot, with a razor sharp wit that shines brightest with adversity. 
I am an Australian of Irish heritage and I love that I live in a multicultural country where it is warmly and joyfully accepted that everyone except our Indigenous peoples come from somewhere else.
I see my ancestry reflected in so many of my attitudes and behaviours, in my resolve to defend the underdog and to challenge those who do not, in my Irish stew, and especially in my love of good craic.
Thank you Marjorie for your your dedication to the work that you do in supporting your local community and for raising awareness for issues such as mental health, local businesses affected by Covid, the 'Save Our Buses' campaign, sexual assault and other important issues.
Follow Marjorie on Instagram or Facebook.

Go raibh maith agat as do scéal a roinnt
(Thanks for sharing your story)
Le grá,
Sarah Whelan
Founder of Irish Women Abroad.
Follow Sarah on Instagram: @socialsbysarah_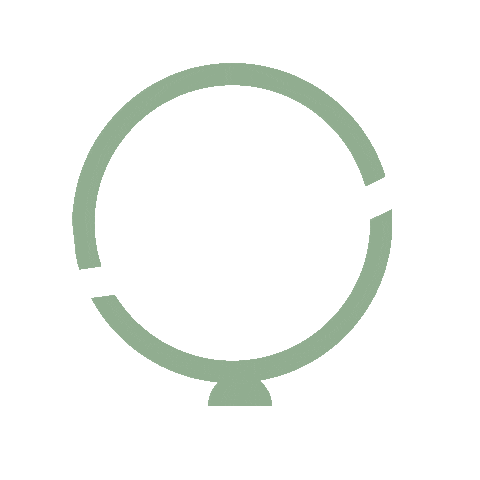 We'd love to hear from you
Have an interesting story about the Irish community in your part of the world? Want to be featured? Or you're keen to advertise? 
Drop us a note and we'll get right back to you.
 Join the Facebook Community  today.
Free Checklists to Download
Grab the Returning to Ireland Checklist to help you plan, prepare and get organised for your move home to Ireland.  
Download the Packing Checklist to help you ensure a smooth and stress-free move home to Ireland.