How to Ship Luggage Using Send My Bag - Tips + Discount
Send My Bag is most definitely one of the fastest and cheapest ways to send excess luggage for Irish expats and emigrants.
I was so impressed when I used their services to send three of my bags from Australia to Ireland in 2016, that I have recommended Send My Bag to hundreds of people since then. 
And the good news is that you can claim 5% discount (on your first order) through this link. 
The link will give you a Send My Bag discount code – the Send My Bag discount code is automatically applied when you click through any of the Sendmybag.com links on this page.
Some of the links below are affiliate links. If you take action after clicking one of these links, I'll earn some tea kitty money (commission),  I promise to drink while creating content like this, at no additional cost to you.
Send My Bag is perfect for Irish expats and Irish emigrants shipping internationally or those who simply need to ship something quickly and efficiently with as little hassle as possible.
You can ship boxes, luggage, sports equipment, cases etc. Click here for the full list.
It's a door to door service – via air. 
Send My Bag Steps
To get started, you can get a quote for about how much your shipment will be.

On the home page select Get A Quote.

Enter your Collection Country and Destination Country and whether it will be a one-way shipment or a return journey. 

Select Standard or Express option.

Input your luggage measurements and weight. 

Select your shipment type. Are you sending personal items? A gift package? Commercial items?

Select the appropriate option, then enter your declaration amount (how much the contents of your bags are worth at resale value).

After entering this information you'll also have to go through a few more pages, before providing payment information. You'll have to complete insurance forms, identity checks, and customs questions (itemizing each item in your bag). It's actually quite simple.

Once all of your information is entered, and you've selected your pick up date, you will need to print a series of forms.

Send My Bag will send you an email with your tracking number; as well as links where you can download and print your labels.

You will need to attach these labels to the outside of your bags.
Double box for extra padding and pack as tightly as you can.

Wording is key when listing the items in the box.

Follow the instructions carefully.
You might be thinking that you don't need Send My Bag as well if you are using a shipping container – but in all honesty, sending a bag or two saves so much stress and hassle at the airport.
Especially for last minute items that you need right up until you depart.
I wish I had known about Send My Bag when I first travelled to Australia (all those years ago) instead of stressing about my bags being over the weight limit.
In the beginning I was a bit nervous using Send My Bag for the first time, but it was such an easy process and saved me so much money in excess baggage fees.
I was kept up to date during the entire shipping process, which helped to keep my mind at ease.
My bags arrived in Dublin Airport 3 days later and I collected them myself from one of the hangers. 
Send My Bag is the way to go for saving money compared to excess baggage fees and it's so much faster than shipping the items. 
My top tip would be to give yourself enough time and don't wait until the last minute to organise the service."
If you are looking for an affordable way to send personal items from one country to another, I can't recommend Send My Bag enough!
Let's hear from some lovely ladies in the Facebook Community…
Final Words
If you enjoyed reading this post, here are some ways to connect with Irish Women Abroad:
Join our Facebook Group. 

Click Here to sign up to our newsletter and to stay up to date with our upcoming events, resources, inspiration and all the insider info!

Share this post with your friends.

Follow Irish Women Abroad on: Facebook  and Instagram.
Thanks so much for your support.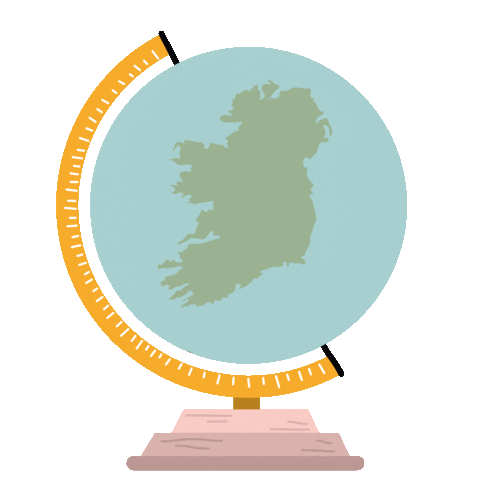 Go n-éirí an bóthar leat!
(May the road rise to meet you)
Le grá, 
Sarah Whelan 
Founder of Irish Women Abroad
Follow Sarah on Instagram: @socialsbysarah_
Free Checklists 
Grab the Returning to Ireland Checklist to help you plan, prepare and get organised for your move home to Ireland.  
Download the Packing Checklist to help you ensure a smooth and stress-free move home to Ireland.