Tips to Help You Settle Returning to Ireland
Thinking of returning to Ireland? Moving countries is one of the biggest moves you can ever make, you've done it before remember?!
What takes many Irish expats returning to Ireland by surprise, is that feeling of reverse culture shock that many are not prepared for. So much time and effort goes into packing, selling and the logistics that many of use don't put half as much effort into planning how to adjust at home again. 
It's easy to forget how exhausting getting used to something new is and how change can affect out mindset if we are not working on it. 
What is Reverse Culture Shock?
Reverse culture shock is a common reaction to returning home – reverse culture shock is an emotional and psychological stage of re-adjustment, similar to your initial adjustment to living abroad.
If I could go back in time and give myself some words of wisdom for when we first arrived in Ireland in 2016 with our three- month -old girl, I would say to myself:
Be patient and go gentle on yourself".
My Top Tips to Help You Settle When You Return to Ireland
1. Understand your 'why' and get clear on you purpose
It's so important to remember why you returned in the first place; especially in the early days when things can feel like a lot of work to set up – you're trying to get used to so much change at once.
2. Try not to compare your life in Ireland with life abroad
I tried so hard not to compare like everyone tells you, but some days it would get the better of me. Checking the weather in Sydney during the depths of Irish winter did nothing to boost my mood! Don't do it – just don't!
3. Speak to people who understand
Having left Ireland in my early twenties, I'd spent most of my adult life living in Sydney. Whilst living abroad had lots of ups and downs, it was the life I was familiar with. 
I don't think anyone fully gets it unless they have emigrated to another country for a significant length of time. 
4. Only you can decide what's right for you, nobody else
It's not the answers that you get from others, but the questions you ask yourself that will help you get stronger and move forward. Only you can decide what is right for you, nobody else. Sounds so simple, right?!
5. Take small steps and positive action every day
There is no right or wrong way to settle back in your home country. Join a gym,  a mother's group, a football team – whatever brings you joy, but immerse yourself when you feel ready. 
Try not to look at the bigger picture, it can be too overwhelming.
Break it down into smaller steps.
Write them down and then celebrate your gains daily.
6. If you are feeling unsettled, work out what is standing in your way of feeling better
Who would you be and what would you be doing if you removed the thought that is worrying you? Often the things we worry about the most never happen and yet we waste precious time over-thinking. 
7. Be patient with yourself
Starting over again is a slow process.  Practice gratitude for the things that are going well.  
Having a sense of gratitude helps ground you and gives you a positive mindset that moves you forward. 
Keep it up even when you don't feel like it, that's often when we need it the most.
8. Exercise more
I know… everyone tells us how amazing it feels once you get started… but it's the getting started part, right?!
If you're reading this and feeling really drained either from trying to make a decision or completely exhausted from all the changes since moving home, then one thing I can guarantee that will make you feel better is exercise. 
Doing something physical helps to get you out of your spiraling thoughts and helps you feel more positive, clear headed and confident so as a result.
9. Build your support network
Whether you're abroad or back in your home country, commit to your relationships, your friendships, your hobbies or your community.
When you hold back or think that your situation is only temporary you miss out on so many opportunities to connect; which in turn means you feel isolated and disconnected.
10. Live in the present moment
Living in the present moment gives you a sense of freedom and power that you just don't have when you're living in the in-between. 
Final Words
Remember – there are no shortcuts to any place worth going, so trust yourself.
You will eventually get back to normal but it takes time. 
You've got this!
If you enjoyed reading this post, here are some ways to connect with Irish Women Abroad:
Click here to sign up to our newsletter and to stay up to date with our upcoming events, resources, inspiration and all the insider info!

Share this post with your friends.
Thanks so much for the support. 
I'd love to know what's helped you settle at home, your tips may just help others!
Comment below!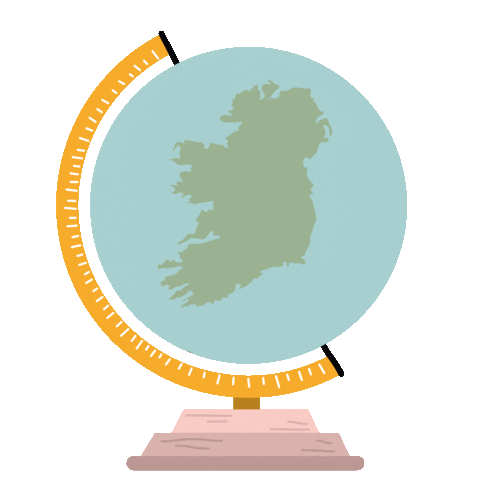 Go n-éirí an bóthar leat!
(May the road rise to meet you). 
Le grá, 
Sarah Whelan 
Founder of Irish Women Abroad. 
Follow Sarah on Instagram: @socialsbysarah_
Free Checklists to Download
Grab the Returning to Ireland Checklist to help you plan, prepare and get organised for your move home to Ireland.  
Download the Packing Checklist to help you ensure a smooth and stress-free move home to Ireland.