Women of IWA
Introducing Anne Casey, originally from the west of Ireland.
Anne is an incredibly talented poet and writer living in Sydney, Australia. Anne shares very heartfelt words in this piece and an insight into her poetry journey.
Enjoy the read with a nice cuppa! ☕
Where are you from and how long have you lived abroad?
I'm a native of the seaside town of Miltown Malbay in the wild and windswept west of County Clare – I grew up between the wheelhouse of my Dad's fishing trawler and the counter in my Mum's drapery shop.
Even though I've lived in Australia for 27 years, the Atlantic still pulses through my veins.
My poem 'Come and find me' describes the view from my bedroom window growing up – here is a reading of 'Come and find me' in the Irish Poetry Reading Archive in James Joyce Library at University College Dublin. 
What was your 'why' both in terms of moving abroad and to Sydney specifically?
I was 24 when I first came to Australia. I had gone straight from college to work. Ireland was in deep recession back then, so the focus was on getting a job and keeping it.
I'd been working for several years as a journalist and magazine editor, to a fairly grueling schedule of never-ending deadlines.
I had always loved travelling – I think growing up on the edge of the Atlantic, I was always aware that there was a great big world of adventure just beyond the horizon. 
I had backpacked around Europe and travelled to Turkey, Cuba and Mexico too, but I wanted to experience living overseas.
Australia had always fascinated me – the enormous landscapes and unusual wildlife – we can probably blame Skippy for that (if anyone else remembers that kids' tv program)!
The working holiday visa opportunity also made Australia an attractive option – allowing time to experience living and travelling here while making ends meet.
And Sydney, well, it's where I landed and it took my breath away flying in over the harbour that first time… still does!
What is your inspiration for your poetry?
Poetry was a normal part of life in my growing up years – it was part of the language of the community.
My Dad quoted poetry to me from the day I was born and poems were recited regularly at community gatherings.
It just felt like it was part of how we told our stories – I guess that's now I ended up writing my first poem at the age of eight (some terrible thing about spiders!).
I've been writing poetry ever since – for years mostly scrawled on scraps of paper, napkins, the backs of beermats and lost in the detritus of my younger life.
It was my mother's death almost 14 years ago that drove me back to poetry – as a way of trying to process what had happened. I learned a new way of telling my story, fathoming it out on the page. When my first poem as an adult was published in The Irish Times – The Draper – it went a bit viral. 
---
In memoriam II
by Anne Casey
"The town is dead
Nothing but the wind
Howling down Main Street
And a calf bawling
Outside The Fiddlers"
My mother's words, not mine
In a letter, kept in a drawer
These long years
She had a way with words
My mother
That's why they came
The faithful of her following
Leaning in to her
Over the counter
For an encouraging word
Or the promise of a novena
Long before we had
Local radio
Our town had my mother
Harbinger of the death notices
And the funeral arrangements
Bestower of colloquial wisdom
Bearer of news on all things
Great and small
Who was home
And who hadn't come
Who had got the Civil Service job
And by what bit of pull
The Councillor's niece
Smug in her new navy suit
Oblivious to the circulating countersuit
"Would you ever think of coming home?"
Her words would catch me
Unawares
Lips poised at the edge
Of a steaming mug
Igniting a spitfire
Of resentment each time
Then draping me for days
I'd wear it like a horsehair shirt
All the way back
Until the sunshine and the hustle
Would wear it threadbare
This extra bit of baggage
In every immigrant's case
Their mother's broken heart
I never thought to ask her
"Would you want me to…?
So I could look out at the rain
Circumnavigating the empty street
And shiver at the wind
Whipping in under the door…?"
I don't miss that question now
On my annual pilgrimage "home"
My father never asks it
Like me, I know he feels it
Hanging in the air
Alongside her absence
I miss my mother
And her way with words.
---
From the responses from around the world, I learned how poetry can connect from one human heart to another regardless of distance, background or culture.
Since then, I've always written about the things that matter most to me – family, loss, love, women's issues, humanitarian rights, and about nature, the environment and the climate crisis.
I find that the words I put out into the world come back to me ten-fold as people respond with their own stories, how those words have connected for them, made them feel heard, understood, less alone in their own experiences.
I think poetry bears witness, allows us to see who we are as a species.
What do you miss most about home?
Oh gosh, how long do you have?! Home is a constant ache these days, a kind of burrowing absence that never goes away.
Most of all I miss family and friends, but also the smell of the sea, the spray on my face, the wind in my hair walking the beach in front of our house in Seafield.
Covid has complicated things so much.
We have lost several family members in the past eighteen months, including my dearly beloved mother-in-law and father-in-law, grandparents to our sons.
For my husband, losing both parents at a distance has been heartbreaking.
Attending their funerals online was one of the saddest things I can ever imagine.
Our dearest wish is to be able to get home safely to see our families and feel our feet back on Irish soil. ☘
Come and Find me
by Anne Casey
where wailing walls
of moss-rolled stone
slowly yielding to a
centuried crusade
cling with smoke of long-gone
bog-fires now forever
married with the drifting
sea-mist lifting over
impossibly green fields
clutching ancient secrets
drop sharply off
to pitching shale
where swarming gulls rise
with the lagging tide
running the gusts
plunging with the lulls
to swoop and pull
a glistening haul
under the flagging watch
of a water-locked tower
marking the ethereal line
between sky and sea
and spectral hills loom
long past muted islands
still harbouring
a ship-wrecked shore
Come and find me

Go raibh maith agat as do scéal a roinnt
(Thanks for sharing your story)
Le grá,
Sarah Whelan
Founder of Irish Women Abroad. 
Follow Sarah on Instagram: @socialsbysarah_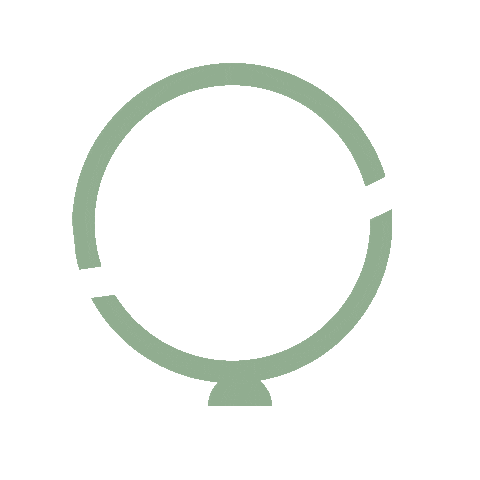 We'd love to hear from you
Have an interesting story about the Irish community in your part of the world? Want to be featured? Or you're keen to advertise? 
Drop us a note and we'll get right back to you.
 Join the Facebook Community  today.
Free Checklists to Download
Grab the Returning to Ireland Checklist to help you plan, prepare and get organised for your move home to Ireland.  
Download the Packing Checklist to help you ensure a smooth and stress-free move home to Ireland.